ENGR. ADEREMI OSENI
Chairman / Managing Director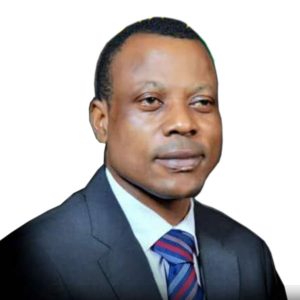 Engr. Aderemi A. Oseni is The Chairman and Managing Director of Step Development Limited. A highly experienced, innovative, and results-driven civil engineering manager and business leader, demonstrating a successful and progressive career within construction, structural design, and project management at the highest level.
An inspirational leader, possessing a wealth of transferable skills, including outstanding team leadership skills, meticulous attention to detail, and a strong focus on utilizing existing and emerging engineering solutions to enable business growth. Articulate and proactive, combing exceptional interpersonal skills and communicative abilities to build positive and lasting relationships with team members, clients, and key stakeholders. A valuable and authoritative all-rounder with a natural aptitude for management, who demands excellence from himself and brings out the best in those around him.
Oseni Aderemi is a graduate of Civil Engineering from Federal Polytechnic, Ilaro in 1990. He also obtained a Master's Degree in Structural Engineering with Distinction from the University of Leeds, United Kingdom.
He has worked on a broad range of structural design and construction of Civil Engineering projects across the nation. Some of them include Oyo State Ministry of Works and Housing, Enugu State Ministry of Works and Housing, the design of 80m Span Nyaba River Bridge in Enugu, Ebonyi River Bridge at Abakaliki, and Beecol Consultants Limited. Furthermore, he worked with Ace Hi-tech Construction Company Limited where he was involved in many construction projects such as Princess Spring Water Factory at Agbara and Five Star FCA Resort Hotel in Delta State. Finally, he worked at Sevan (Nigeria) Limited in conjunction with Overups and partners and handled the layout and realization of Toyo Glass (CMB) Power House equipment. He is currently an entrepreneur and now oversees all design and construction activities at STEP DEVELOPMENT LIMITED. His managerial style and successful experience across numerous models give his clients a competitive advantage by ensuring that they obtain the best standard.
He is a member of the Nigerian Society of Engineers (MNSE) and a registered member of The Council For The Regulation of Engineering in Nigeria (COREN). He is a member of the London Institute of Engineers and Technicians, Nigeria Association of Technological Engineers, and also a member of the Engineering Council of London. He is equally a National Youth Service Corps (NYSC) Award Winner.