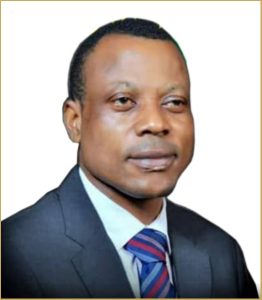 ENGR. ADEREMI OSENI
Managing Director
Engr. Aderemi A. Oseni is The Chairman and Managing Director of Step Development Limited. A highly experienced, innovative, and results-driven civil engineering manager and business leader, demonstrating a successful and progressive career within construction, structural design, and project management at the highest level.
An inspirational leader, possessing a wealth of transferable skills, including outstanding team leadership skills, meticulous attention to detail, and a strong focus on utilizing existing and emerging engineering solutions to enable business growth. Articulate and proactive, combing exceptional interpersonal skills and communicative abilities to build positive and lasting relationships with team members, clients, and key stakeholders. A valuable and authoritative all-rounder with a natural aptitude for management, who demands excellence from himself and brings out the best in those around him. AZEEZ BELLO – Executive Director
Executive Director
Engr. Azeez Bello Obtained his first degree in Agricultural Engineering (Water Resources Option) in 1977 from the then University of Ife, now Obafemi Awolowo University, Ile-Ife. Between 1981 and 1982, He attended the Loughborough University of Technology, Loughborough United Kingdom where he obtained a Master of Science Degree in Water and Waste Water Engineering. POPOOLA, KOFOWORA ABIMBOLA
Project Director
Engr. Popoola Kofoworola Obtained his first and second degree in Civil Engineering and Construction Management respectively at the University of Lagos between 1982 and 1986 after his Higher Diploma in Civil Engineering from Yaba College of Technology in 1979. OWOADE ADEWALE
Director for Finance and Administration
He is the Director for Finance and Administration of STEP DEVELOPMENT LIMITED. Before joining the Company, he was a Senior Management Staff and The Head of Information Resources and Business Support at Shell Petroleum Development Company of Nigeria Limited where he worked for 22 years in the Company's operations in Lagos, Warri, and Port-Harcourt. And during which he pioneered and was chiefly responsible for several innovative projects. JIBAYO AKINTOMIDE
Project Director
Akintomide Jibayo obtained his first degree as a Quantity Surveyor from the Federal University of Technology, Akure in 1999. He also attended a Diploma Course in Project Management at the University Of Lagos in 2007. SOFOLA OLAMIDE
Project Director
Construction as an industry comprises six to nine percent of the gross domestic product of developed countries. In general, there are three sectors of construction. LAWAL W. FARAYADE
Project Director
Lawal Farayade is a Quantity Surveyor by profession. A higher National Diploma Graduate of The Polytechnic, Ibadan. He has been a field man since graduation in 1990. He has brought his wealth of experience to bear in the activities of the company